Anonymous: Ate ishel I really like you. I know you like me too(more?). Haha. :*
---
Someone asked me to describe home and I almost said your name but I stayed quiet instead; people expect me to say a damn place but I felt more home in your two arms more than I ever am in my own bed.
In other words, yes, I like you too. :)
---
Q&A
datemptationsofgilaten asked: Hi! Thanks for the follow back :) Have a wonderful Sunday!
You're welcome. Thank you! Have a good one, too! :)
Anonymous asked: Your current playlist? :))
Anything EDM! So into it lately.
Thank you! You are, too! <3
Anonymous asked: If I like you a lot, what would you do? :)
Don't say, just show. Don't talk, just act. Don't promise, just prove.. then get back to me. :)
Do not fall in love with people like me.
I will take you to
museums, and parks, and monuments,
and kiss you in every beautiful
place, so that you can
never go back to them
without tasting me
like blood in your mouth.
I will destroy you in the most
beautiful way possible.
And when I leave
you will finally understand,
why storms are named after people.
-
Caitlyn Siehl
, 
Literary Sexts: A Collection of Short & Sexy Love Poems
Travelogue: Land of Smiles 2014
HELLO THAILAND!
The trip to Bangkok knocked us for four days. I traveled with Rizelle and Bianca — my jetsetter buddies who were also my beach buddies in Bohol! We're very clingy officemates, we know. :-) The three-hour plane ride was just as smooth (thanks to Armin and his mixes!) It's also my first time to skip across time zones, Thailand being an hour ahead of Manila Time. There doesn't seem to be any difference with Manila though so you'd think they're like the Philippines in so many ways, but they're not.
Part of me was dreading to visit Thailand due to the unrest political rallies in the recent months. A week prior to the trip, the military declared coup d'état and we had no choice but to postpone our flights till the end of June. We're so glad though that come our re-booking dates, curfew was finally lifted, and the entire trip was pretty much peaceful throughout.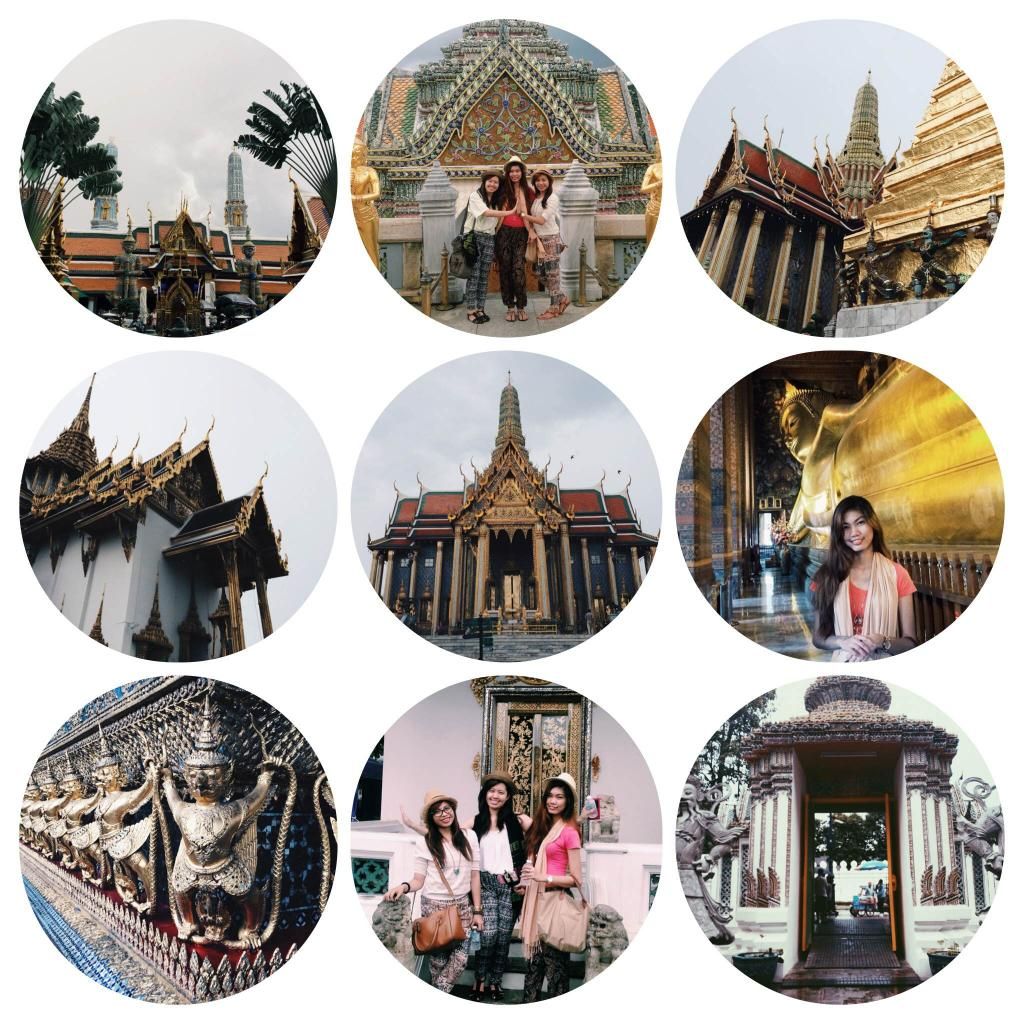 Thailand Day 1: Majestic Bangkok
If you've never been to The Grand Palace, you've never been to Thailand. Or at least that's how I should say it — it's a must visit! Pom (our tour guide we booked from Tour With Tong, who btw we find really adorable) showed us around and made us all totally captivated by the beauty of the place. I saw why many proclaim this to be the most beautiful place in Thailand. The structures and monuments were all shiny, gold, and very majestic looking. You can see the fine artwork and intrinsic design of the monastery. Golden mosaic tiles form the side of the golden chedi. Highly detailed architectural features. We were very impressed!
We made our journeys on foot during our first day, and it's been quite tedious. But the feeling of riding Tuk Tuk (the tricycle here in PH) and the Chao Phraya express boat (they call it river taxi) — priceless!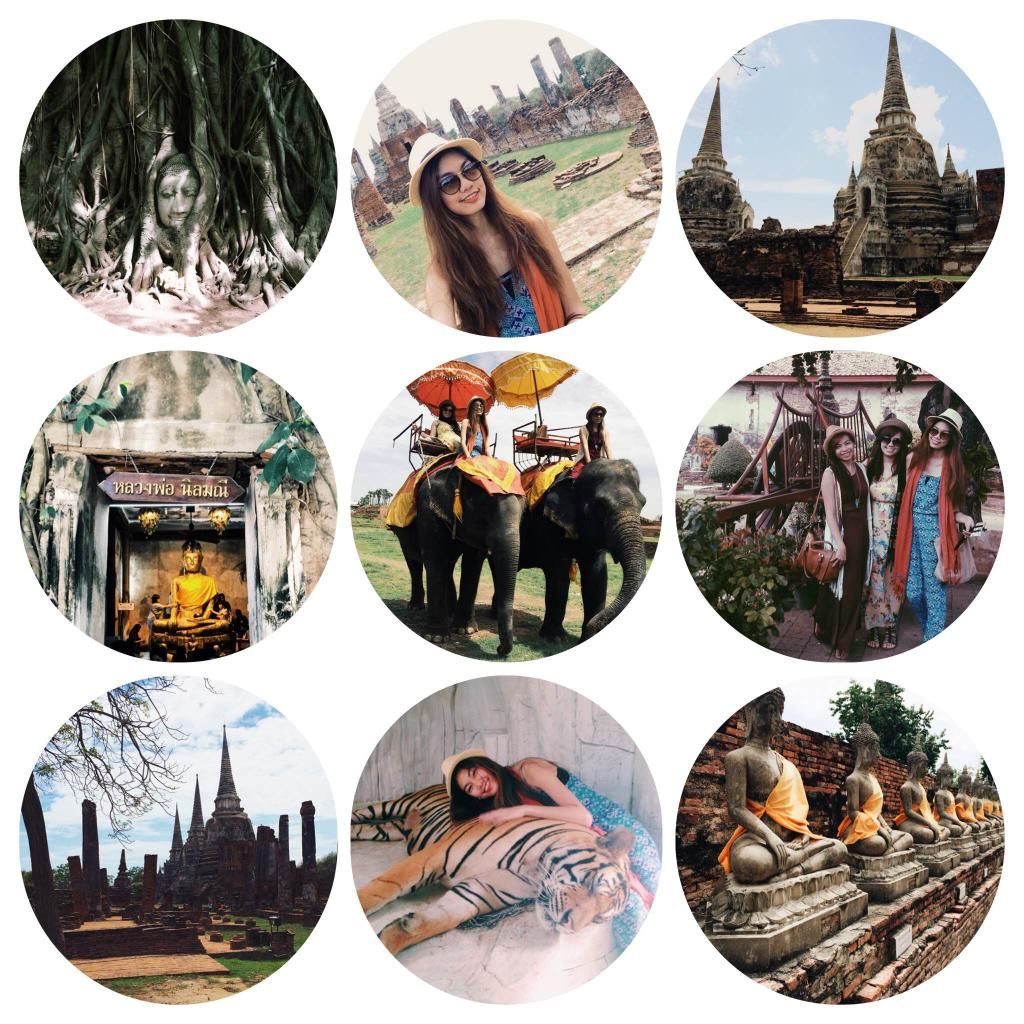 Thailand Day 2: Ironically Perfect Ruins of Ayutthaya
On our second day, Charlie (another superb private tour guide from Tour With Tong), picked us up and drove us all the way up to north of Bangkok — Ayutthaya.
Ayutthaya was once the capital of Thailand but is now in a state of ruin, burnt to the ground, but was restored and is now an interesting place to visit. I'm so glad we included this ancient place in our itinerary. Old Thai architecture is truly amazing! We 'wowed' and 'ooohed' in every temple under the sun's striking rays. That day was also a close encounter with tigers and snakes and elephants and monkeys.. I won't go into details but Day 2 was like a total package!
We finished the Ayutthaya tour before 4PM and we asked Charlie to drop us off at Chatuchak Weekend Market. After rummaging through the stores, we decided to head back to Pratunam. We hailed a cab and the guy who drove us was in particular a very funny and jovial one. He tried his best to answer our questions about Bangkok, and pointed out sights along the way. Definitely made our day!
It was just Day 2 of our Bangkok tour and we have been extremely lucky during this trip, with everything going smoothly, and running into people who have been extremely nice and helpful.
Thailand Day 3: Ratchaburi Floating Market and Shopping District of Pratunam
Perhaps another popular tour we did not regret getting was the Damnoen Saduak Floating Market in Ratchaburi. Notably, it's one of the oldest floating markets in the world where goods are sold from boats. Prices tend to be a rip-off though but you get the traditional shopping feels. Or another way to put it — buying things you don't really need just for experience's sake. Hahaha.
Our first three days in Thailand were all but tours. Being with these two girls entails one more significant thing: retailing! We strategically picked the place we'd be staying at in the outskirts of the busy shopping district of Pratunam. You go down our hotel and you get to pick on an array of mouth-watering street foods, and few steps ahead and you are surrounded with shops selling the cheapest clothes, shoes, bags, name them! I swear strolling along the streets alone already made me shed Bahts and that was even before we reached Platinum Fashion Mall — the mall literally packed to the brim with hundreds of fashion shops spread over 5 or 6 levels! 
Funny thing is, we were always mistaken as Thais. Before the trip, we studied few Thai words that we thought we could use in shopping (you know, so they don't mark-up prices). So when we ask, "Tao Rai Ka? (How much?)" they always converse back in their local dialect and we always end up saying: "Sorry, we don't understand Thai." Hahaha!
Ooooh. The last night in our hotel. Bittersweet.
I would love to come back and seek more adventures (pristine beaches, Red Light District [must must must!], Bangkok nightlife, lady boy live actions lol and whatever Bangkok has to offer) I can't wait! <3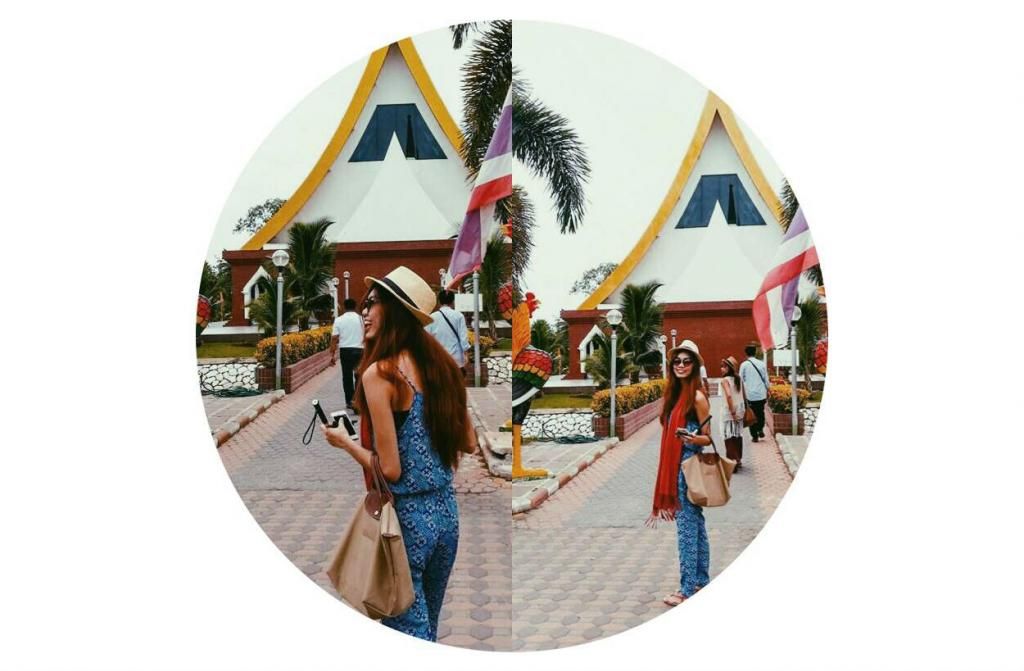 Overall:
What we loved: Pad Thai noodles
Don't miss: Elephant ride in Ayutthaya
If only: We have more time
What to wear: Something silky but conservative
The structures left me speechless. The details, gems, stones and built of The Grand Palace and all the temples were done in the most perfect way. The structures prestigiously stand on the ground, illuminating reflections of gold and other sparkling colors. The ruins — oh those ruins — purposely ruined perhaps by history to pave way for a beautiful legacy Thailand has to offer its people. Got me smiling all throughout the trip. It was literally and figuratively a 'wow' moment for all of us.
For friends and readers who follow me on my Instagram, you would probably know that I had also recently returned from Palawan. So in order to pen down as many memories as possible on my travel experiences for future reference, I need to first clear Bohol and Thailand backlogs before I could start sharing something on our recent trip in El Nido. I may be biased though because I always have something to say on my favorite travels… you get it, Thailand captured my heart, that I really had to make an effort making a blog post about this trip. :-)
Khob Khun Ka, Thailand! ♡ I swear I'll be back! 
We will explore places, try interesting food, drink the town's local beer, and party to music we recently heard like it's the sound of our exciting lives. Someday, someday. ♡